SEMA member raises awareness about CRSV in Roma Tre University
Mirsada Tursunović is a survivor of conflict-related sexual violence (CRSV) during the Bosnian War in the 1990s. It took her 17 years to break the silence about the atrocities that she survived. Determined to never be silent again, she established Naš Glas – the Association for Assistance to Victims and Survivors of Sexual Violence in War. The organisation's mission is to confront the past, break the 'conspiracy of silence' and promote the values of a democratic civil society such as humanity, nonviolence and tolerance. Mirsada expands her advocacy outside Bosnia and Herzegovina through the Global Network of Victims and Survivors to End Wartime Sexual Violence (SEMA). Recently, Mirsada represented the SEMA Network as a guest speaker at Roma Tre University. She imparted knowledge to political science students regarding the prevention and consequences of wartime sexual violence. Read on to learn more about Mirsada's mission in establishing collective memory about the war.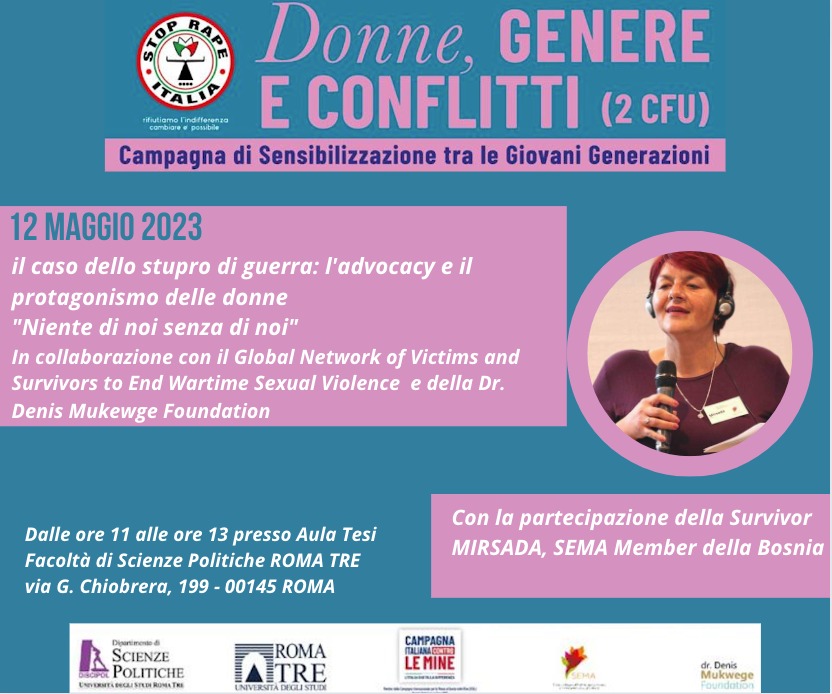 Mirsada's presentation on 12 May 2023 at Roma Tre University was a part of the Women, Gender, and Conflicts module – organised by Stop Rape Italia. In her presentation, she shared about the trauma that she lived with and her activism at the national and global levels. She explained:
"I spoke about my work with the national survivor's association, Naš Glas, and about survivors' demands for a world where sexual violence as a weapon of war is no longer tolerated. I share SEMA's aspiration of a better future for all survivors around the world so that we can rebuild our lives and create a safe space, and opportunities for survivors to have their voices heard, which can contribute to raising awareness in society about the consequences of wartime rape. WE'VE SPOKEN. IT IS TIME FOR SOCIETY AND INSTITUTIONS TO BREAK THE SILENCE ABOUT WHAT HAPPENED TO US."
During her presentation, the audience listened attentively with a mixed of emotion as well as support. They are inspired by Mirsada's courage because she can now talk about such terrible crimes. Approximately 20,000 women became victims of rape or other forms of sexual violence during the conflict in Bosnia and Herzegovina between 1992-1995. However, social stigmas deter survivors from speaking out and seeking help. Mirsada's journey as an activist is not always easy, but she has a strong reason to keep going.
"I fight against the silence because silence on sexual violence is a guarantee that such violence will happen again. My voice is my strongest weapon against violence. I don't think Bosnia and Herzegovina as a country has learned much from war rape survivors in the 1990s.  Through activism, we are trying to work on empowering victims and survivors of sexual violence in war by improving health, economic and psychosocial status and improving the quality of life," she said.
Furthermore, silence gives the benefit of impunity for perpetrators. While perpetrators are allowed to enjoy their freedom of movement, many survivors, like Mirsada, often feel imprisoned by their traumas and fear.
"I had one question from a young girl in the class. She asked me how I feel when I found out about my perpetrator on social networks. At first, I didn't know what to say, and then I gathered my strength and replied that I felt fear, that I had gone back in time. While I suffer from the trauma of rape, he moves freely and enjoys himself," said Mirsada about the injustice she has been witnessing for decades.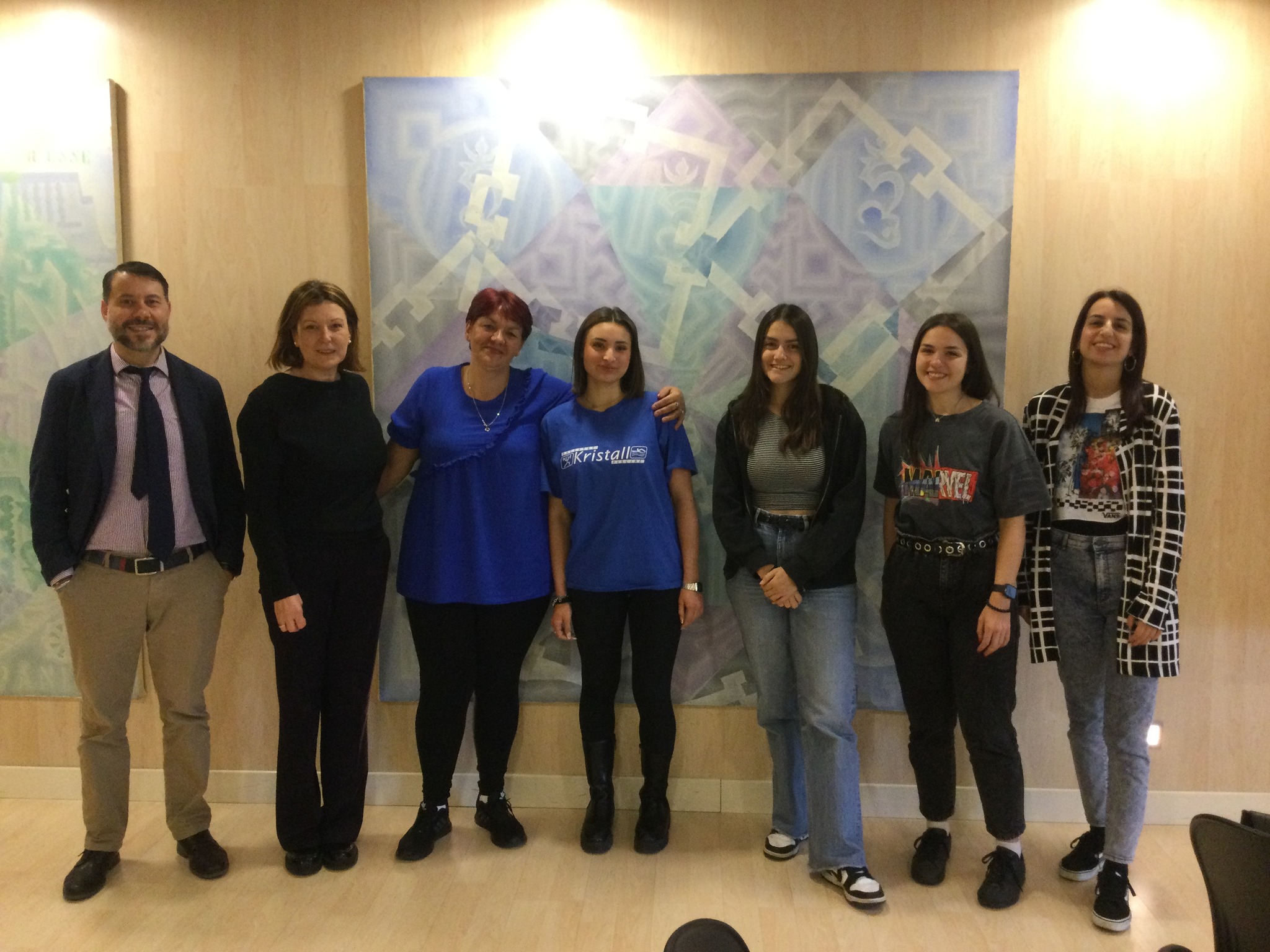 Despite the injustice and fear that she faces, Mirsada fights back and she will continue speaking up. She concluded, "After the event, I was glad knowing that there are young people who are interested in listening to my testimony. They did not know the real truth about survivors of wartime rape or what survivors have to deal with through life, except what is being misserved to them. Therefore, it is very important to work with young people, to sensitise them to oppose violence loud and clear. It is our duty to familiarise young people with the consequences of violence, to give them an insight into the facts of how much violence hurts and how destructive it can be for a person, their family and environment. It's important for young people to learn through our experiences what they don't want to ever happen to them."
You can support Mirsada and other survivors to prevent and end wartime sexual violence through one or more of the following ways:
Help raise awareness about consequences and prevention of wartime sexual violence by sharing this story with your friends and family.
Amplify the Survivors' Call to Action by signing your support at endcrsv.org/call-to-action
Donate to support the work of national and global survivor networks.