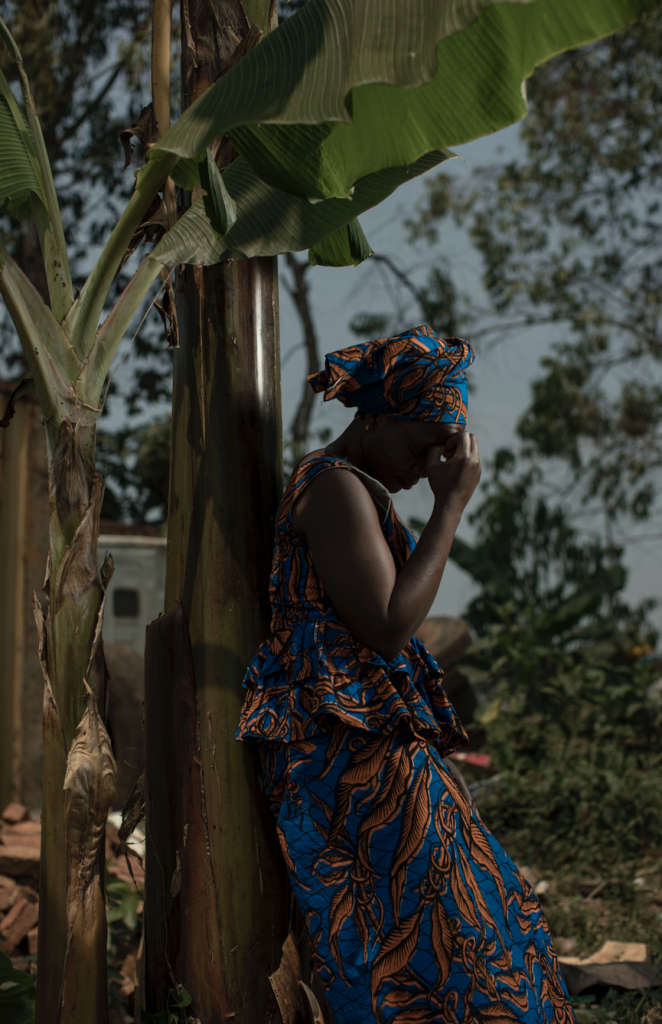 It is crucial that the silence around sexual violence as a weapon of war is broken.
The Mukwege Foundation supports victims and survivors of conflict-related sexual violence to unite and stand up for their rights.
Not only do survivors of sexual violence face a cascade of long-term physical, psychological, social and economic consequences, they live with the burden of being shunned or silenced by their communities. Stigma can have lasting, potentially lethal, repercussions, including 'honour killings', suicide and high-risk survival behaviour. It prevents survivors from seeking justice, excludes them from their communities, and often leaves them to care for themselves and their children without any support.
Silence is sometimes the best protection that survivors have against stigma, and so the pain and the devastating consequences of these crimes remain hidden. Coming forward, breaking the silence and claiming their rights is often an insurmountable task that cannot be achieved alone.
---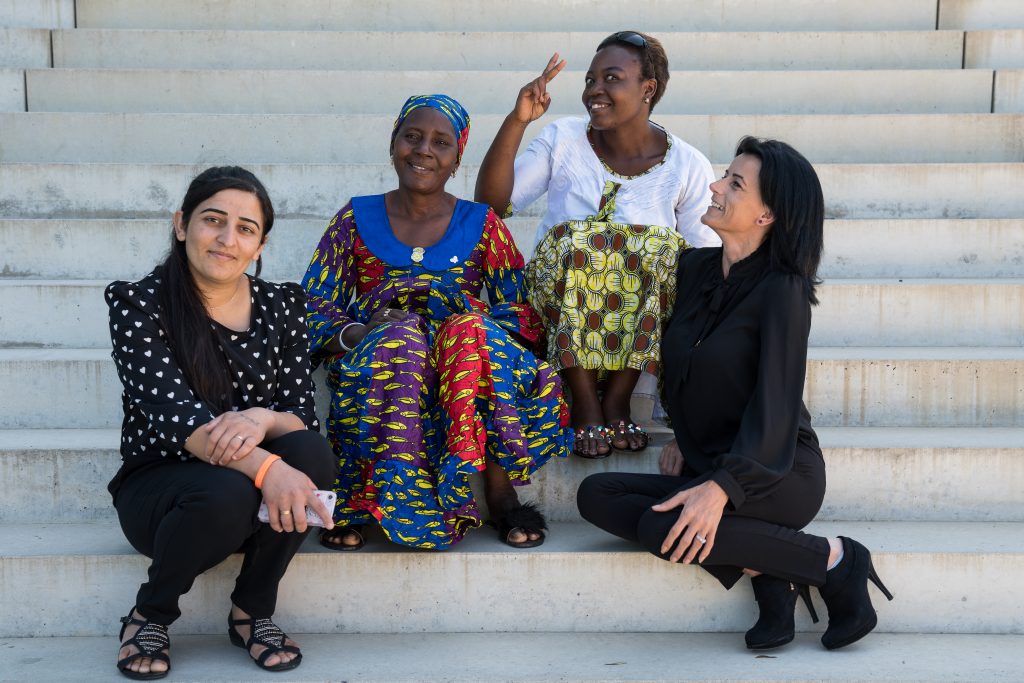 With tremendous courage, survivors have come together to speak out, tell their truths, and to seek solutions for themselves and their communities. SEMA- The Global Network of Victims and Survivors to End Wartime Sexual Violence gathers victims and survivors of wartime sexual violence from over 21 countries and 6 continents acting in solidarity, mobilising collectively and advocating for justice and change. SEMA means 'speak out' in Swahili, chosen by survivors in honour of the mother tongue of Dr Mukwege.
The global network is rooted in survivor-led, activist networks at a local level, representing thousands of survivors of wartime sexual violence. The innovative advocacy and activism of these networks builds pressure to change attitudes within their own communities, and to change policies and laws which impact survivors' lives.
---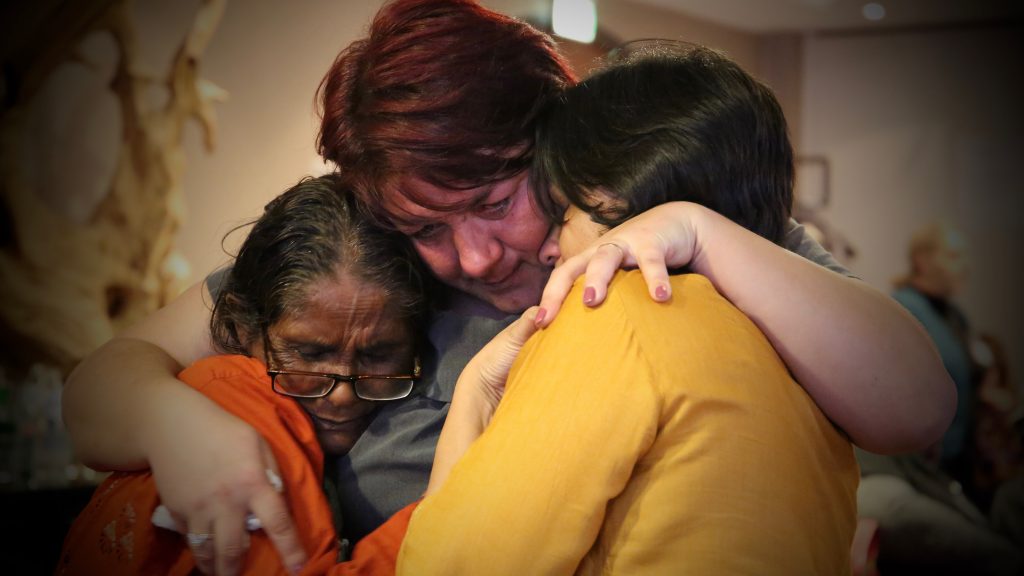 The links between the local, national and international networks are essential to create a shared vision, and to speak out powerfully. SEMA brings survivors from different generations, continents and cultures together to learn from each other, to speak out powerfully and to act collectively.
The Mukwege Foundation supports local survivor networks with capacity building and resources, to develop their own solutions and actions. We connect local and regional survivor networks with SEMA for mutual support, inspiration, learning and growth. We enable survivors to document their testimonies through creative approaches, expressing experiences which are often beyond words, and we organise retreats to give them a safe space where they can share experiences with other survivors, and receive support. Through our networks, our media contacts, and our reach on social media, we support survivors in their initiatives and amplify their voices.
Find out more about SEMA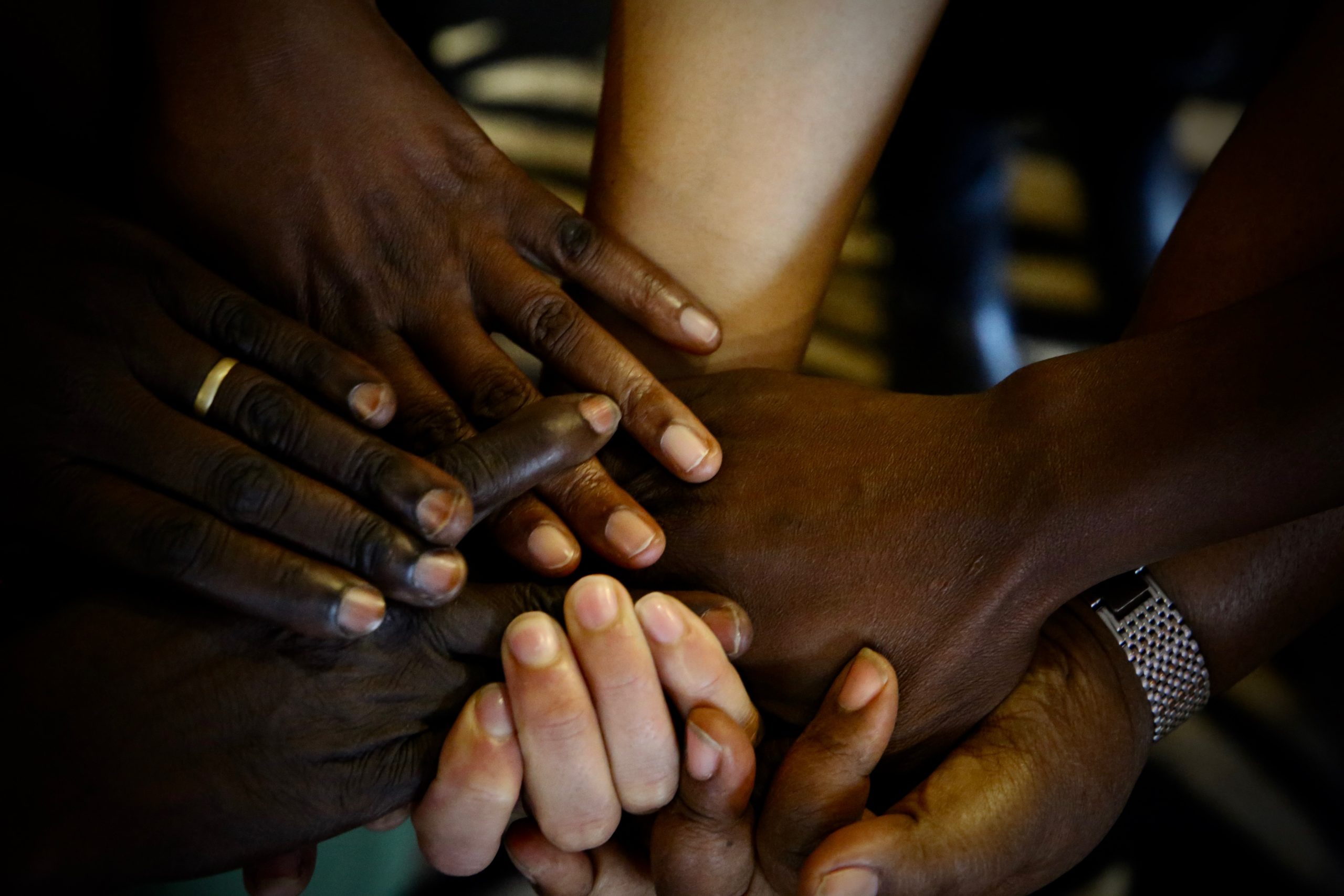 National Survivor Networks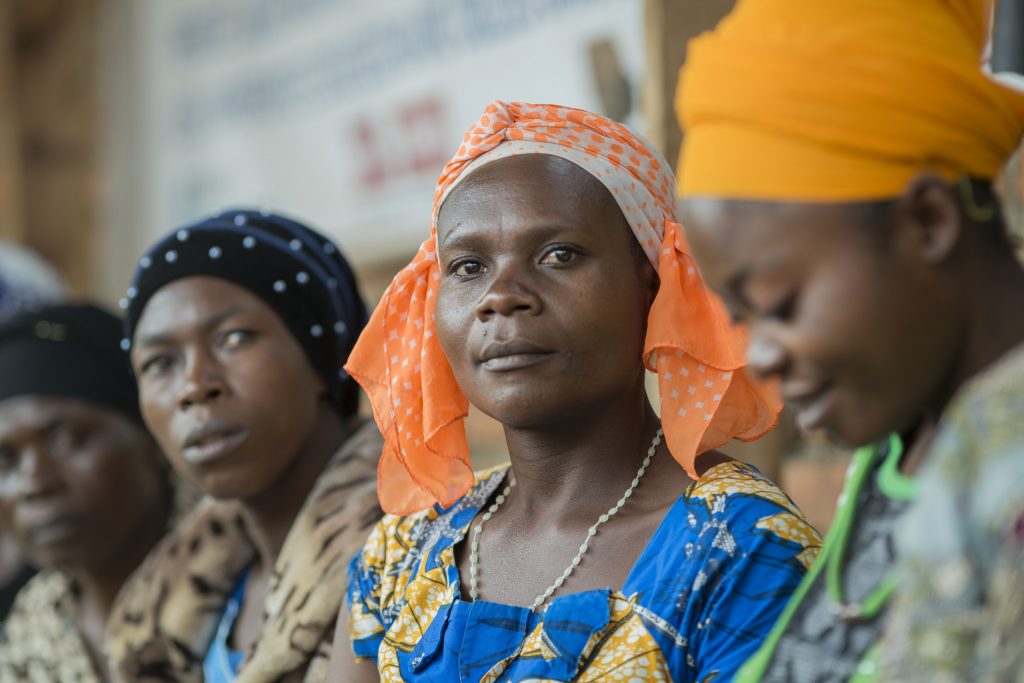 Central African Republic
The Central African Republic (CAR) has experienced several waves of political instability and conflict over the past decades. Survivors of brutal sexual violence committed in these conflictsdecided to unite in a movement to fight against these crimes, and to prevent new generations fromfacing the same atrocities. With the support of the Mukwege Foundation, MOSUCA — 'Mouvement des Survivantes de Violences Sexuelles en Centrafrique' — was launched in front of an audience of 500 at the National Parliament on 10 December 2018, the anniversary of the 1948 signing of the Universal Declaration of Human Rights. The network focuses on preventing sexual violence, supporting victims to rebuild their lives, fighting against stigma, and ending impunity. The Mukwege Foundation supports MOSUCA's members to carry out awareness-raising and advocacy activities at the national level, and to play a more active role in SEMA, the global network of survivors.
Find out more about the CAR Network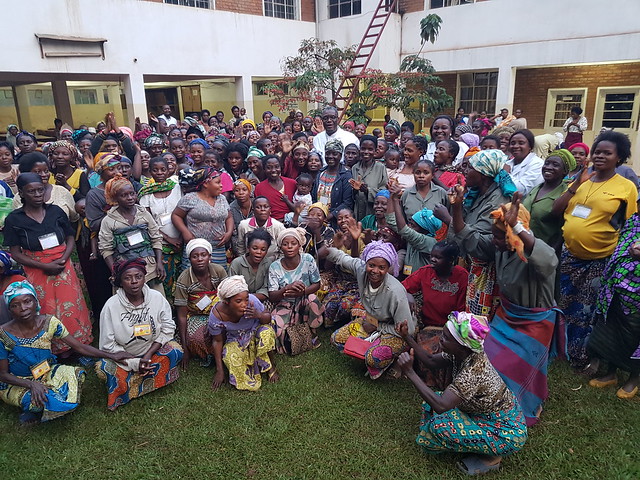 Democratic Republic of the Congo
The systematic use of sexual violence — by rebel groups, militias, and the army — has been a brutal feature of the conflicts in the Democratic Republic of Congo (DRC) since the 1990s. The Survivors' Movement in the DRC (Le Mouvemente des Survivant.e.s de Viols en Violences Sexuelles en RDC) was created following the first global meeting of survivors organised by the Mukwege Foundation in Geneva in June 2017. With the support of Panzi Foundation DRC and the Mukwege Foundation, the movement now has more than 3,000 members from the provinces most affected by conflict-related sexual violence. The movement was created as a place for exchange and mutual support between survivors. Its members help other survivors get the care they need, to create a collective memory of their experiences, and to raise awareness of the consequences of conflict-related sexual violence.
Find out more about the DRC Network
Nigeria
In northeast Nigeria sexual violence has been used on a mass scale during the insurgency by Boko Haram and the Herdsmen conflicts. Women and girls have been targeted with sexual violence, and when they flee this violence they are vulnerable to sexual exploitation in refugee camps or settlements for internally displaced people. The Nigerian survivors' network draws its members from Borno, Adamawa, and Yobe, the three states most affected by the Boko Haram conflict, many of whom live in host communities or refugee camps, with little or no external support. The Mukwege Foundation and a local NGO – Grassroots Researchers Association – support these girls and women tobuild solidarity, to empower them to change their lives, and to add their voices to other survivors to raise awareness of the issues around conflict-related sexual violence.
Find out more about the Nigerian Network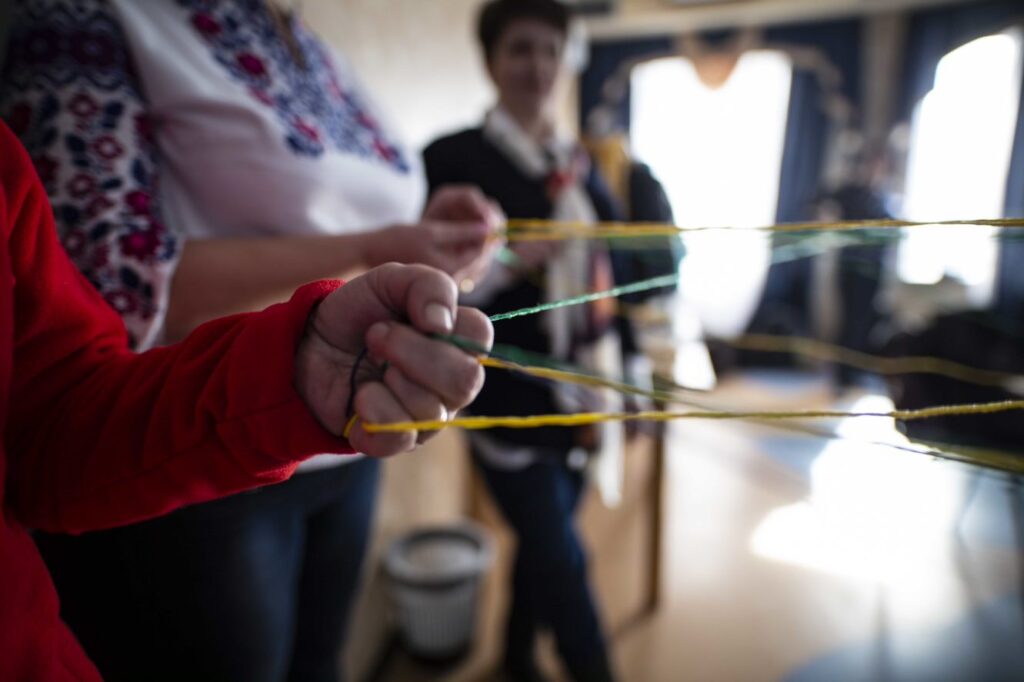 Ukraine
Sexual violence has been used in the armed conflict in the Luhansk and Donetsk regions of Ukraine, as a punishment for political, ideological or religious views, or for perceived support of the armed forces. Today, the Ukrainian network consists of more than 15 women who have been victims of sexual violence, mostly during illegal detentions. The network's aim is to raise awareness of conflict-related sexual violence — especially within the government – and to support the emotional recovery of other survivors. The Mukwege Foundation supports this network with their advocacy activities and exchanges to connect and learn with other survivor networks through the SEMA global network.
Find out more about the Ukrainian Network
Subscribe to our mailing list