11th May : A day dedicated to commemorate survivors and break the silence around CRSV in the Central African Republic
Victims and survivors of conflict-related sexual violence organized a collective memory public event in Bangui on 11th May 2023 – on the occassion of the 8th anniversary of the national commemoration day for the victims of crisis and conflicts in the Central African Republic,
On 11th May, members of MOSUCA (Mouvement des Survivantes de Violences Sexuelles en Centrafrique) and CNAV-CA (Collectif national des associations de victimes de Centrafrique), gathered to  convey  strong messages condemning the stigma and shame on CRSV survivors, the urge of breaking the silence around CRSV, and the need to put survivors at the center of their healing process.
They used a 3 minute slam and drama to strongly convey these messages. They  prepared these performances   as part of of a collective memory project, in collaboration with La Maison de la Mémoire.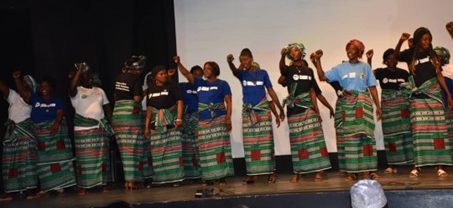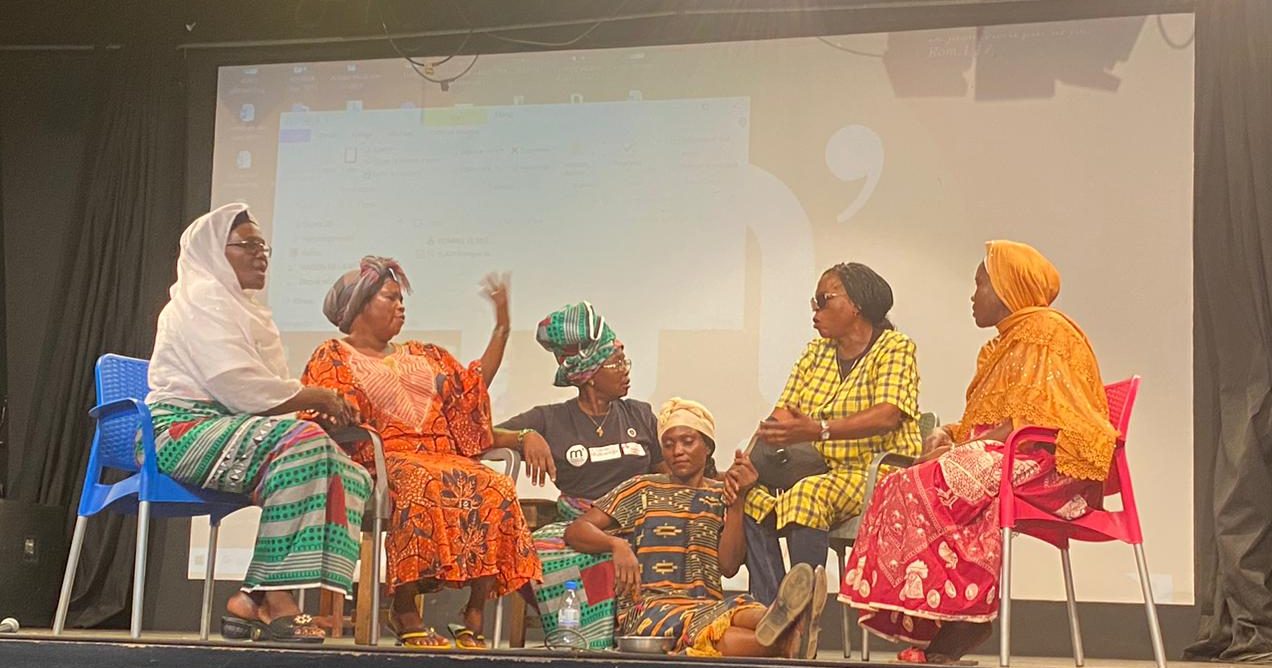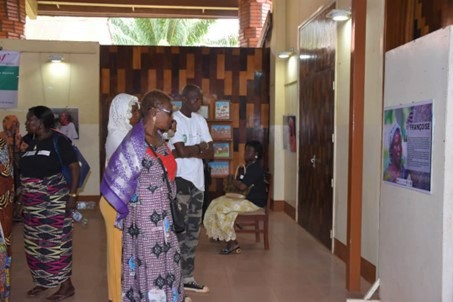 The day ended with a visit to the exhibition at the Alliance Française, which presents the portraits and stories of 20 survivors who participated in the project. This event gathered other survivors and victims, key partners and high-level representatives such as Ms Virginie Baikoua, Minister in charge of Humanitarian Action and National Reconciliation who expressed her solidarity to support CRSV survivors in their fight for justice and reparation and affirmed the willingness from Central African government to work on supporting survivors in their reparation process.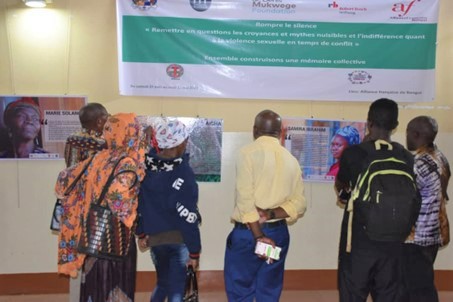 Although the campaign on 11th May 2023 has ended, victims and survivors of conflict-related sexual violence in the Central African Republic commit to continue raising awareness and advocating for change. They also shared their aspiration for 5th December to be acknowledged as the day honouring survivors of conflict-related sexual violence for a specific reason. Survivors recall 5 December 2013 as a dark day marked by the worst waves of violence, including sexual violence, in the capital city and other parts of the country. The horrible event triggered by one anti-Balaka attack and retaliations that followed has left more than 1,000 people dead and surge in displacements.
"The chosen date, 11 May, is confused with the date of Bob Marley's death and people don't understand this day as a day of remembrance for victims of conflict-related sexual violence. If it was 5 December, the public would have better understood it. The chosen date is another example when survivors are not being involved in the decision making. We will continue to advocate the changing of date and have carried out our advocacy through radio programmes and dialogues with members of the government," said Miryam Djangala, the Secretary General of MOSUCA.