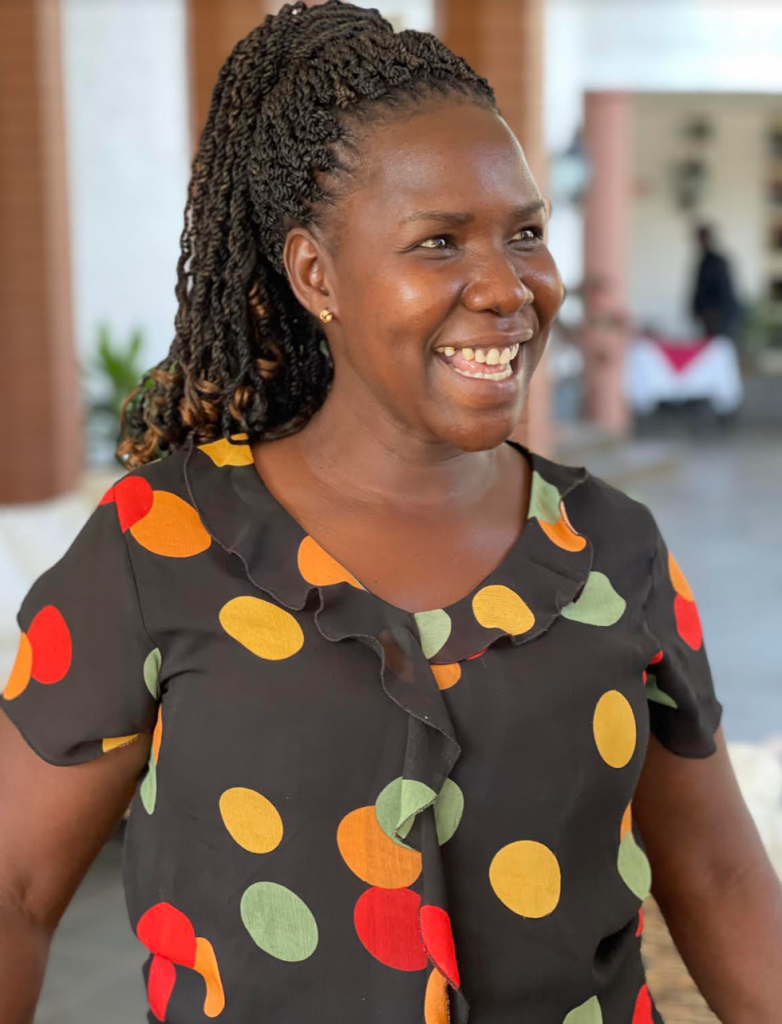 Sylvia Acan is a founding member of SEMA and the director and founder of Golden Women Vision in Uganda.
To the eight children under her roof – all of whom were born to women and girls abducted and held in captivity by the Lord's Resistance Army – she is a loving mother and adoptive parent. But to the rest of the world, Sylvia Acan is recognised for her activism for peace and justice for survivors of sexual violence. She received the inaugural Kim Bok-dong Peace Prize in 2018 and has spoken at numerous international conferences about survivors' needs and rights.
No stranger to the ravages of war and displacement, Sylvia has lived through long, dark moments in her life. But she has come through those times and found her voice and hope for the future:
"I feel there will be change in the world, in each one's life. There is no condition that will always be permanent. I feel we have a step to take always."
Sylvia started her organisation, Golden Women Vision in Uganda, 'under a tree with five survivors'. Today, the organisation supports around 300 survivors through income-generating activities like cake-baking and sewing stuffed toys. In the era of Covid-19, the women have started making liquid soap to support hundreds of households and fight the pandemic.
Find out more about Golden Women Vision in Uganda: