16 days of Activism Against Sexual and Gender-Based Violence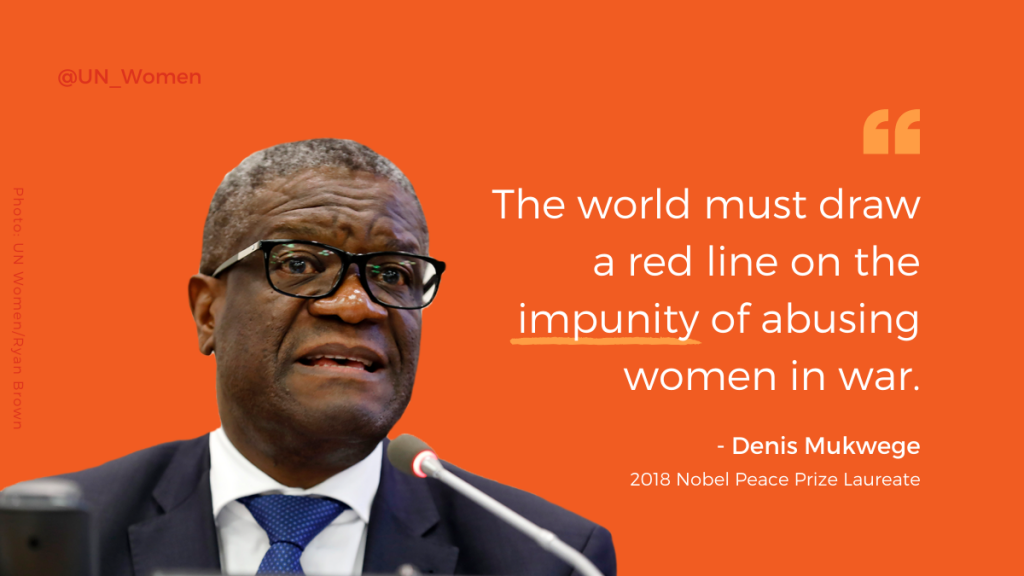 Today, on the 25th of November, the world shows solidarity to women who have endured physical and sexual violence. In the upcoming 16 days, multiple governments, international institutions and NGOs engage in activities to raise awareness about violence against women. 1 out of 3 women in the world have experienced violence in their life. We believe it is crucial to acknowledge this, ensure support for these women, educate the public and fight the violence every way we can.
This campaign was initiated by the first Women's Global Leadership Institute in 1991. For 18 years, the international community encourages everyone to stand up against this injustice. The theme for 2019 is "Generation equality stands against rape." This theme is extremely relevant because women who are raped often face stigma and are not supported in their communities.
The Mukwege Foundation is also actively raising awareness about violence against women and taking a stance against rape during the upcoming 16 days. For example, the Director of Progammes and Operations, Katrien Coppens, will be present at Koffietijd (Dutch TV programme) to talk more about our role in fighting violence against women. Tune in tomorrow at 10am on RTL 4!
Find out more at: https://www.koffietijd.nl/