"We've become one big multinational family to fight against sexual violence." - Kovalenko Alisa, Ukrainian Survivor Network
Kovalenko Alisa (Татьяна Зезюлькина) shares her experience of the fifth day of the Ukrainian-Kosovo-Bosnia study trip,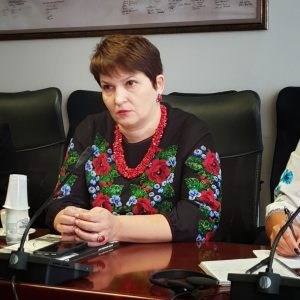 "The thing that fascinated me the most was the meeting with the Grand Mufti of Bosnia and Herzegovina and his personal attitude to women survivors of sexual violence. Support from the religious community is crucial.
We also had a meeting with 9 representatives of UN agencies, who told us about current projects. It was uncomfortable realizing that we haven't heard anything about such projects implemented in Ukraine.
We'll benefit from the experience and information we received in our work to combat CRSV. It's thanks to the arduous and persistent work of representatives of Dr. Denis Mukwege Foundation that we've become one big multinational family to fight against sexual violence."
To find out more about SEMA
To get involved with the Mukwege Foundation