Ukrainian SEMA members visit survivors from Kosovo and Bosnia to learn about their fight against sexual violence in conflict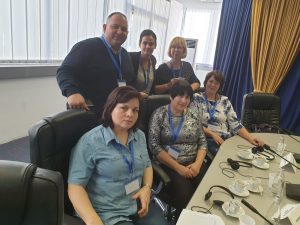 Today members of the Ukrainian Survivor Network began their 8 day study trip in Kosovo and Bosnia. They aim to learn about the lessons learned in these countries with regard to compensation, survivor participation and speaking out. Edi Gusia from the Agency for Gender Equality in Kosovo emphasized the need to "share our experience of how we dealt with violent phenomena of the war and how our path moved forward to address the survivors of sexual violence. When beginning the process of dealing with the past, it is crucial that a collaboration exists between NGOs and institutions – a model that will not punish the victim twice, but rather protect her dignity and her confidentiality.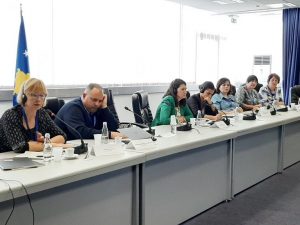 As Malini Laxminarayan, program officer at the Mukwege Foundation stated, "we know this is a global issue. We need to find ways to share the wealth of knowledge that countries already have with each other, paying particular attention to how to integrate a survivor-centric approach."
Stay tuned this week for more updates from the Ukrainian network.
To find out more about SEMA
To get involved with the Mukwege Foundation